Furniture Bill of Sale Form
A furniture bill of sale is a document that transfers ownership of an item used to support the weight of a person or small items. It proves that the sale occurred and includes key details about the parties involved, as well as the piece of furniture. In addition, the form contains information about the sale price and payment type. The buyer and seller must sign the document once it has been completed.
Examples of furniture include:
Chairs
Couches
Beds
Desks
Dressers
---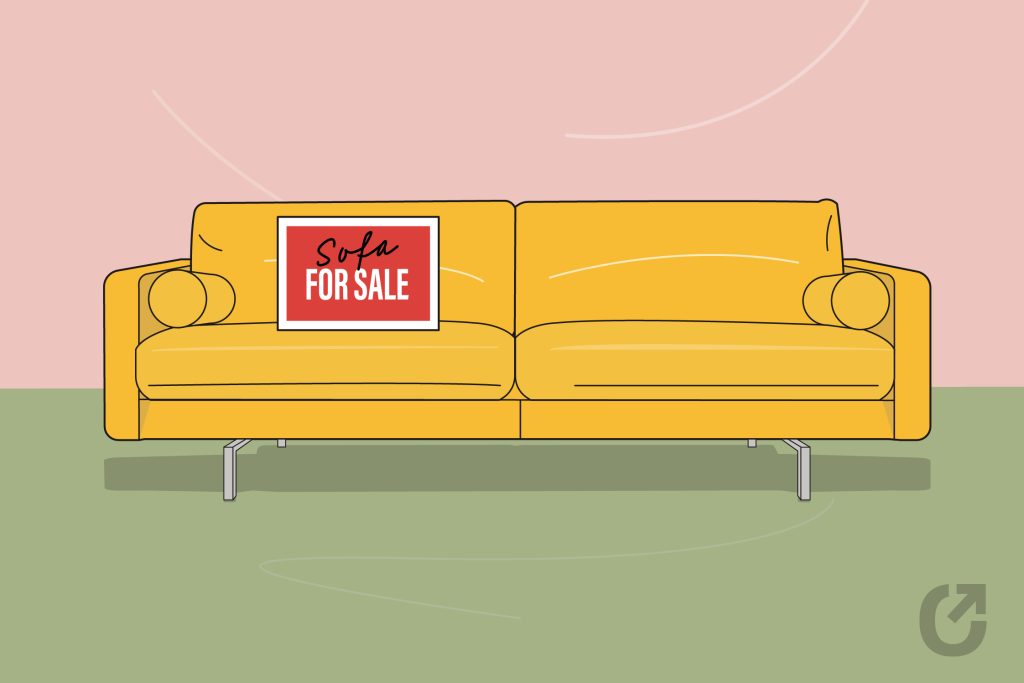 ---
How to Sell Furniture (4 Steps)
The following steps explain how and where to sell furniture privately.
Step 1 – Prepare
Taking time to prepare the furniture increases its value and makes it more likely to sell. That said, fixing the item is a key step in the selling process. Examples of repairs could be fixing a small tear in the fabric of a couch or a chip in a wooden table.
In addition to performing repairs, cleaning the furniture is important. Removing stains and scratches improves its condition and makes it more visually appealing. Buyers are more likely to purchase items that are well-kept.
Step 2 – Take Photos
Before listing the furniture, take quality photos that highlight its best features. Pictures should be shot in clear, bright lighting so that the viewer can easily see the item. It is ideal to capture five (5) to ten (10) photos with multiple angles.
Step 3 – Advertise
Listing the furniture on multiple sites lets others know about the sale. The advertisement needs to include photos and a detailed description of the item. The seller must choose a realistic asking price, as well.
AptDeco is a popular site for listing used furniture. It handles fees, pickup of the items, and insurance, while also providing customer service assistance. Since it includes these features, the site charges a fee of 25% to 38% of the selling price.
Offerup is another service that sellers use to list their furniture. There are no additional fees associated with posting, browsing, or buying items with cash. However, the buyer must pay for any shipping costs. The seller can upgrade to "Promote" or "Promote Plus", as well, which gives the ad a boost so more buyers can see it.
Craigslist charges $5 per listing and Facebook Marketplace is completely free to use.
Step 4 – Complete Bill of Sale
When writing the bill of sale, enter the date of the sale, as well as the name, address, phone number, and email of the buyer and seller. Complete the information for the furniture, such as the type, brand, color, and serial number.
Include the payment details like the sale price, whether or not taxes were paid, and the method used. After the data has been filled in, the buyer must pay the seller. At that time, both parties must sign, print, and date the form to make it official.