Minor Child Power of Attorney Forms
A minor child power of attorney form is a legal document that allows a parent or guardian to elect an adult to take care of their child (or children) in their absence. The form is commonly used by parents that will need to leave their child(ren), whether due to military active duty, traveling, long-term medical treatment, a prison sentence, or another valid reason. By completing and signing the form, the parents are not giving up parental responsibilities, but merely giving another individual permission to handle medical matters, enroll their child in school, and provide for any of the kid's needs.
---
---
By State
What is a Minor Child Power of Attorney?
A Minor Child Power of Attorney (POA) is a legal agreement created between the parents or guardians of a child and a party called the "Attorney-in-Fact" or "agent". The can be any responsible adult (18+) the parent(s) have deemed capable of taking care of their child. This can include a sibling, grandparent, cousin, uncle, or close friend. The form differs from a traditional guardian appointment in that it does not grant permanent guardianship. The agent's powers are limited to what is stated in the power of attorney.
The length of time a Minor Child POA may last is dependent on state laws. The most common time length is six (6) to twelve (12) months. In special cases, such as military deployment, state laws often permit the POA to last longer than one (1) year.
---
How to Get a Minor Child Power of Attorney
Parents/guardians who wish to execute a Minor Child Power of Attorney can do so by completing the following five (5) steps:
Step 1 – Select the Agent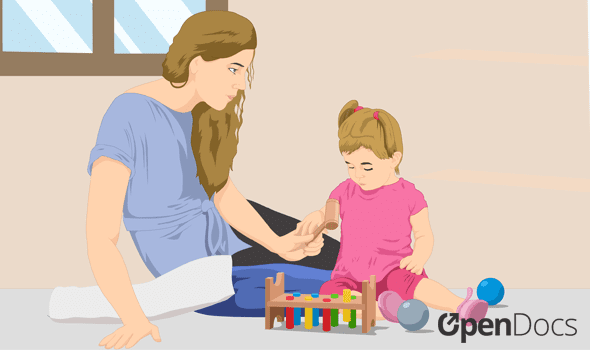 Given the fact that the agent will be responsible for taking care of their minor child in their absence, the parent or guardian should carefully think about who will be ideal to carry out this responsibility. The one they choose should be 1) highly responsible, 2) financially stable, 3) provide a safe home environment, and 4) take care of the child as though they were their own child. Once the parents have narrowed down a few potential candidates, they should reach out to each to see how willing they would be to take on the role as agent.
Step 2 – Complete the Form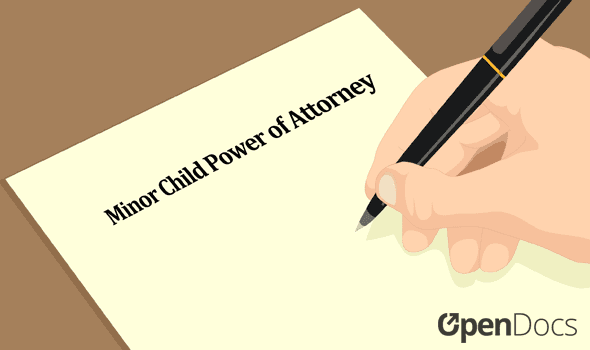 The next step is to complete the Minor POA form that is compliant with state laws. Select from one of the fifty (50) states above to ensure a form that complies with local state laws is selected.
Step 3 – Follow State Signing Requirements
The parent(s) must understand and subsequently follow through on any signing requirements noted in their state's POA laws. Although each state is different, it will commonly require either the signatures of two (2) witnesses OR notarization. See your state's signing requirements.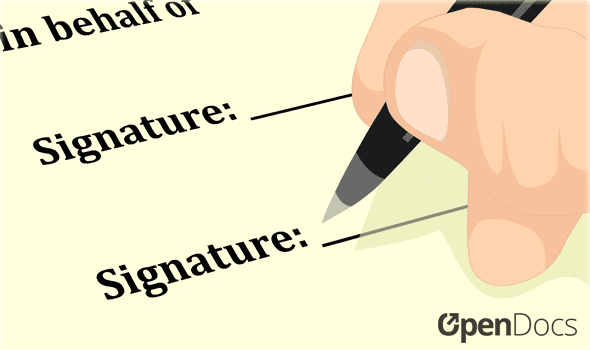 Step 4 – Deliver Copies
Next, the parent (principal) should provide a copy of the POA to their agent, and any individuals or entities that the agent will regularly communicate with. This includes school institutions, health care providers, after-school programs, and anything else the child is highly-involved with. Remember who received a copy, as the parent would need to provide every person or entity that received a revocation form should they wish to terminate the POA.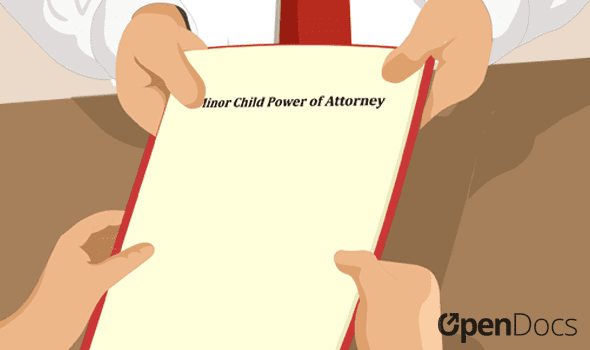 ---
Maximum POA Duration By State
Minor child POAs are commonly limited to remaining in effect for six (6) months to one (1) year. About a quarter of all states have no restrictions on the length of time a minor POA can remain in effect for.
Duration = the amount of time the agent can act on behalf of the parents. The time starts from the moment the POA goes into effect.
---
Minor Child Power of Attorney FAQ
What tasks can an Agent to a Minor Child POA be asked to do?
Each family's needs are unique, so the tasks an agent may be requested to do can differ dramatically from one to the next. That being said, the tasks an agent can perform include:
Medical,
Schooling, and
Everyday life.
Medical
Take the child to doctor's appointments,
Make healthcare decisions that impact the child,
Refuse, consent or withdraw consent for any procedures, tests, or treatments, and
Access the child's medical records.
Schooling
Drop off and pick up the child from school,
Grant permission for the child to go on school trips,
Sign any notes about the child's schooling, and
Meet with the child's teachers.
Everyday life
Make meals for and feed the child,
Assist the child to do their homework,
Provide care to the child while they are at home, and
Put the child to bed.
What are common uses of a Minor Child POA?
There are many situations in which a parent/guardian could benefit from using a Minor Child POA, which include:
When a parent/guardian is away on a business trip;
When a parent/guardian regularly works interstate or overseas;
When a parent/guardian needs to work overtime;
When a parent/guardian will be working leaving for military active duty;
When the child attends a boarding school;
When the child participates in a school camp;
When the child goes on a trip without the parents/guardians; and
When the child needs to attend a training program or competition.
Can a minor child receive Power of Attorney over another child?
No, a minor cannot act as an agent to another minor child. While some states allow for emancipated minors to act with Power of Attorney in Durable POA and General POA arrangements, this is not the case for a minor POA. This is because, in the eyes of the law, a child does not have the capacity to take care of another child adequately.
As such, only someone who is eighteen (18) years or older may be nominated by the parents or guardians to act as an agent.
Does a Minor Child POA grant guardianship over a minor child?
It only grants temporary guardianship over a child. The parents / guardians will remain the primary caregivers of the child, and will not give up their respective parental rights.
For permanent guardianship over a minor child to be granted, a guardianship proceeding will need to be initiated. State laws dictate how guardianship may be obtained, so anyone wishing to seek guardianship should refer to their respective state laws on the matter.
How can I revoke a Minor Child POA?
A minor child POA can be revoked at any time by the parent(s) or guardian(s) by completing a revocation of POA form. The parents/guardians will need to give their agent a copy of the revocation as well as any individuals or entities that originally received a copy of the POA.