Alabama Standard Residential Lease Agreement
Download the Alabama Standard Residential Rental Lease Agreement, the official form that follows state law and establishes the terms and conditions that both the landlord and tenant(s) agree to follow in regards to the renting of an apartment, home, or room. The form creates a simple, legally binding contract. After both parties have signed the agreement, the landlord will require the tenant to pay a security deposit, which serves as insurance to cover the cost of any damage to the property, missed rental payments, or any other expenses for which the tenant can be held liable.
Tenant Screening: Alabama Rental Application
---
---
Versions (4)
Download: Adobe PDF
---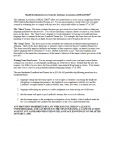 Version 2 – REALTORS Model Lease
Download: Adobe PDF
---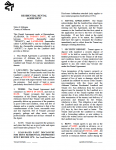 Version 3 – Jefferson County Sample
Download: Adobe PDF
---
Download: Adobe PDF
---
State Laws
Alabama is among the most landlord-friendly states. Landlords are not required to obtain rental licenses, and state law in Alabama does not cover late rent fees. This means landlords can set late fees at whatever rate they wish within the rental agreement. Landlords are required to deliver a fourteen (14) day written notice for eviction due to breach of contract, and only seven (7) days for eviction due to unpaid rent. Also, tenants in Alabama are not allowed to withhold rent under "repair and deduct" clauses common in other states when landlords fail to make important repairs necessary to keep the rental habitable. 
Landlord and tenant laws: Code of Alabama 35-9 – Landlord and Tenant. 
Security deposits (§ 35-9A-201(a): Security deposits cannot exceed one month's rent. Additional deposits are allowed for pets, undoing tenant alterations (including handrails and ramps for the handicapped), and any specific tenant activities that increase the risk of liability. Deposits must be repaid thirty-five (35) days after the tenant moves out, minus damages beyond normal wear and tear or repair of alterations.