Georgia Minor Child Power of Attorney Form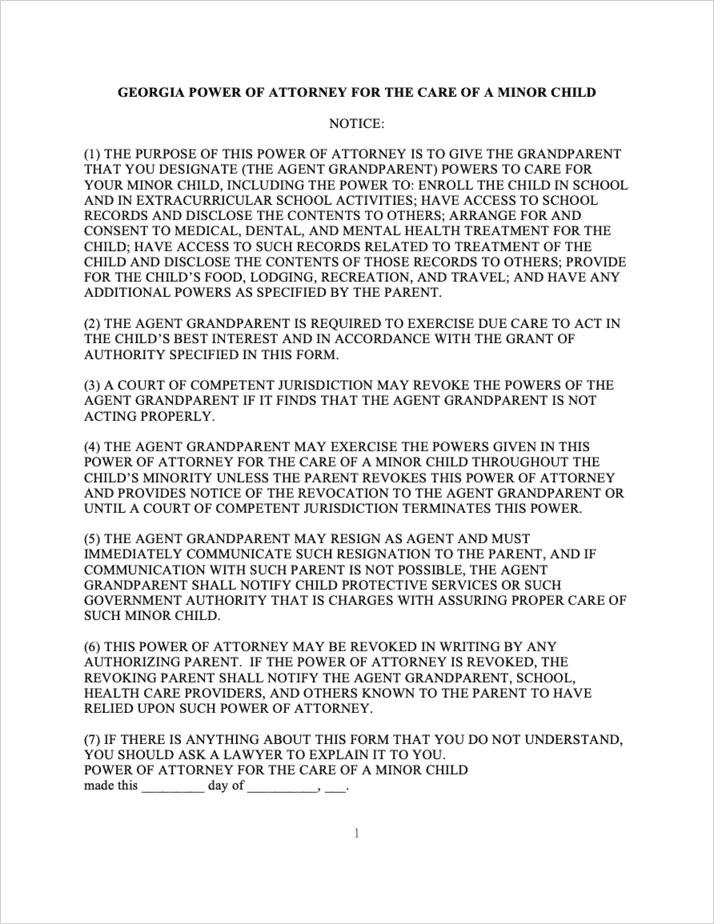 A Georgia minor child power of attorney form is a legal document that allows a designated person (the "agent") to make decisions on behalf of the parent(s). This form is crucial for parents or guardians who may be temporarily unavailable due to various situations, such as military deployment, work-related travel, or medical emergencies. Parents decide the scope of the agent's authority, typically related to the child's care, custody, and property, including making decisions about health, education, and welfare. The document adheres to Georgia state laws and regulations concerning granting temporary parental decision-making power.
---
---
Laws: § 19-9-124
Signing Requirements: The document requires signatures from the parent(s) or guardian(s) and notarization.