Illinois Power of Attorney Forms
The Illinois Power of Attorney Forms gives an individual (the principal) the means of legally-assigning a representative to handle and/or complete tasks relating to their health, finances, property, motor vehicle, or taxes. The person chosen by the principal is called the agent. The agent should be carefully chosen due the responsibilities they will be trusted with upholding. This is even more important if the agent will be entrusted with making end-of-life medical decisions for the principal.
With a power of attorney, you can:
Assign someone to file your taxes;
Let someone sign a document for you (such as a deed);
Give someone the power to handle your medical decisions; and
Much more.
---
---
Types (6)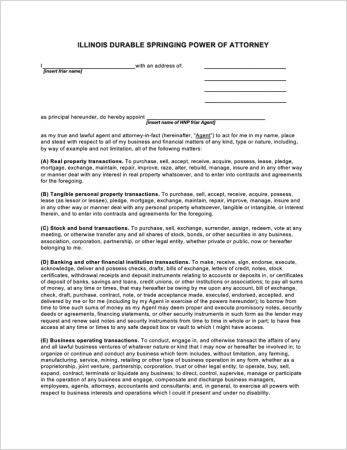 Durable Power of Attorney Form – A form explicitly designed in such a way that it will still persist in a situation where the principal is incapacitated.
---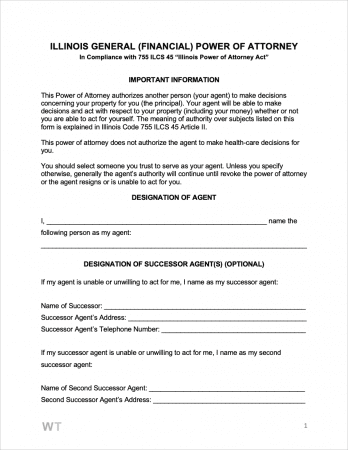 General (Financial) Power of Attorney Form – A financial POA that will immediately come to a halt when determined, either by the law or a licensed physician, that the principal lacks decision-making abilities due to their deteriorated health condition.
---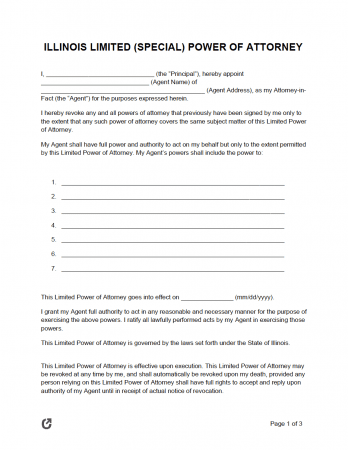 Limited (Special) Power of Attorney Form – A principal who does not need to assign sweeping decision making powers to their agent can instead assign limited powers using this more specific type of POA.
---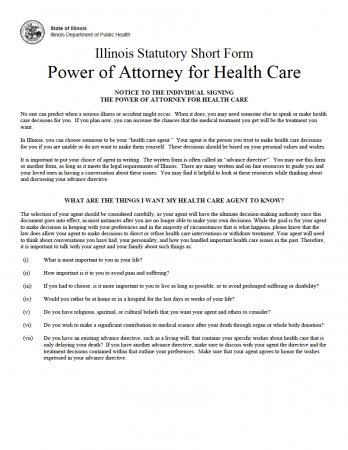 Medical Power of Attorney for Healthcare Form – Although specifying end-of-life care arrangements of the principal is the primary use case of this form, any decisions relating to their medical care may be outlined within it.
Download: PDF
---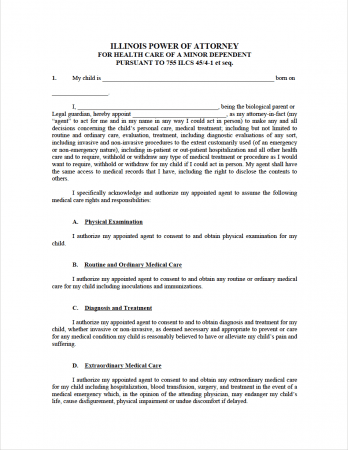 Minor Child Power of Attorney Form – A parent may nominate an attorney-in-fact, more commonly known as an agent, to make decisions concerning their child, including, but not limited to, medical examinations as well as routine health checks.
---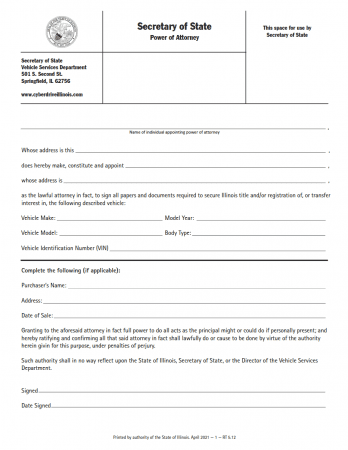 Motor Vehicle Power of Attorney (Form RT 5.10) – A relatively straightforward legal document that signals a motor vehicle owner's intent to transfer responsibility for certain affairs connected to their vehicle to another party.
Download: PDF
---
Laws & Signing Requirements