Michigan Rental Lease Agreement Templates
The Michigan Rental Lease Agreements are legally-backed contracts that allow one or more tenants to live or work in a rental property so long they make consistent payments to the landlord. The rental contracts establish a set of obligations that each party must uphold until the expiration of the lease or early termination of the agreement. Notwithstanding monthly leases, the average rental contract has a duration of one (1) year.
---
---
Types (6)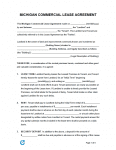 Commercial Lease Agreement – For leasing space that will be used by a business. Can be used for office, retail, industrial, flex, and other property types.
---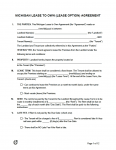 Lease to Own Agreement – A contract that provides homeowners with a legal means of renting their home to tenants, while simultaneously giving them the option to purchase the rental at the end of the lease term.
---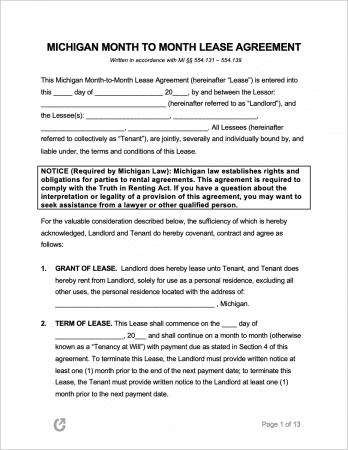 Month-to-Month Rental (Lease) Agreement – Allows for a rental property to be leased by the month rather than for a fixed term.
---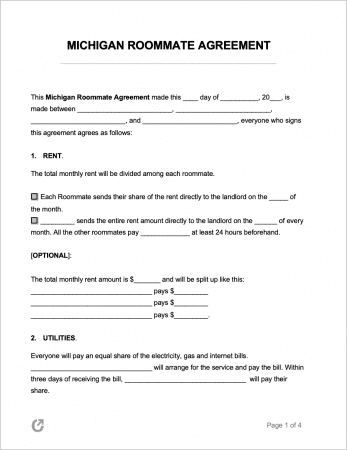 Roommate Agreement – A roommate-only contract that provides guidance on matters concerning the lease, ranging from the number of guests allowed to how rent is paid. Typically used as a non-formal agreement.
---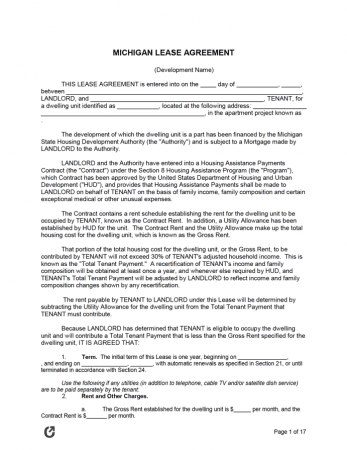 Standard Residential Lease Agreement – The most commonly used lease agreement for standard rentals.
Download – PDF, WORD, RTF, Google Drive
---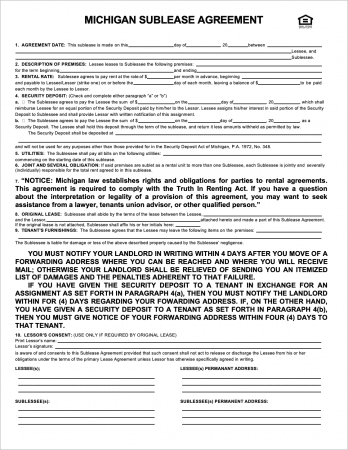 Sublease Agreement – Allows tenants to structure a renting situation where a new tenant takes over their lease (in a similar fashion as to how the original lease was created).
---
Required Disclosures (6)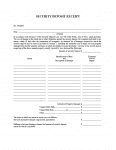 Security Deposit Receipt (§ 554.603): This notice must be given to tenants that have been required. Needs to include the landlord's name and address, the name and address of the financial institution the security deposit will be held, and the tenant's duty to provide a mailing address to the landlord within four (4) days after they have moved out of the rental.
Download: Adobe PDF
---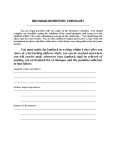 Inventory Checklist (§ 554.608): Landlords who demand a security deposit from tenants must use a checklist at both the commencement and termination of the tenancy to detail the condition of the property in these respective circumstances. The checklist must be provided to tenants for review and returned to the landlord within seven (7) days of occupying the rental dwelling.
Download: Adobe PDF
---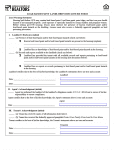 Lead Paint Disclosure: As dictated by federal law, landlords must disclose if a rental property built prior to 1978 has any known lead paint hazards. The Protect Your Family From Lead in Your Home pamphlet must also be provided to tenants.
Download: Adobe PDF
---
Domestic Violence (§ 554.601b): Landlords are required to provide tenants with the following notice regarding situations of domestic violence: "A tenant who has a reasonable apprehension of present danger to him or her or his or her child from domestic violence, sexual assault, or stalking may have special statutory rights to seek a release of a rental obligation under MCL 554.601b."
Name and Address (§ 554.634(1)): The lease agreement must state the name of the landlord as well as their address.
Truth in Renting Act Disclosure (§ 554.634): The lease agreement must state, in a prominent place, a notice regarding the Michigan Truth in Renting Act. The exact text and specifications can be found in Section 554.634 of the Truth in Renting Act.
---
What is a Michigan Lease Agreement?
A Michigan Lease Agreement is a legal contract used for renting properties on a short or long term basis to screened tenants, who, after signing a lease, agree to a set of legally-binding conditions that apply until the lease's termination. Although not mandatory, it is highly advisable that landlords require prospective tenants to fill out a rental application form. This will help to vet tenants and ensure only those who have had positive past rental experiences are permitted to lease the property.
---
State Laws & Guides
Laws: MI Legislature Section 554.131 to 554.139 "Landlord-Tenant Act"
Landlord-Tenant Guides / Handbooks
---
Landlord's Access
Emergency: No statute; landlords can legally enter in an emergency per Federal law.
Non-Emergency (§ 600.2918(3)(b)): State law allows for landlords to temporarily interfere with the tenant's possession of the property to make needed repairs or to inspect the premises. There is nothing listed about a required notice period prior to entry,  although notice of twenty-four (24) hours or more prior to the time of entry is recommended.
---
Security Deposits
Maximum (§ 554.602): The landlord cannot require tenants to pay more than one and a half (1.5) month's rent for security deposits.
Returning to Tenant (§ 554.609): The landlord must return the security deposit (minus any deductions) to tenants within thirty (30) days after the end-date of their lease term. If there are any damages, the landlord must provide an itemized list of the damages including an estimation of how much each item will cost to repair.
Deposit Interest: No statute; landlords are not required to collect interest.
Uses of the Deposit (§ 554.607): Landlords can remove all (or portions of) the deposit for the following:
Damage to the rental that wasn't a result of standard/expected wear and tear.
Cover unpaid rent and/or utility expenses that are the responsibility of the tenant(s).