Massachusetts Power of Attorney Forms
A Massachusetts power of attorney form serves as legal proof that a person (known as the "principal") gave permission to another individual (the "agent") to carry out tasks on their behalf. The agent presents the completed form to certain entities to prove they have the power to sign documents, transfer funds, sell property, and other important matters.
In Massachusetts, anyone can use a POA so long they are an adult (18+). State law does not have written requirements regarding signing the form, although it should be notarized to ensure it is viewed as legitimate by third parties. In comparison to a will, a POA can only be enforced by the agent if the principal is still alive, whereas a will can only be enforced after the executor of the will's death.
---
---
Types (6)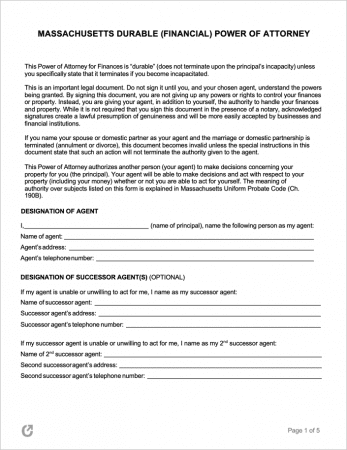 Durable Power of Attorney – This type of POA remains in effect regardless of the principal's mental and physical capacity at a future date.
---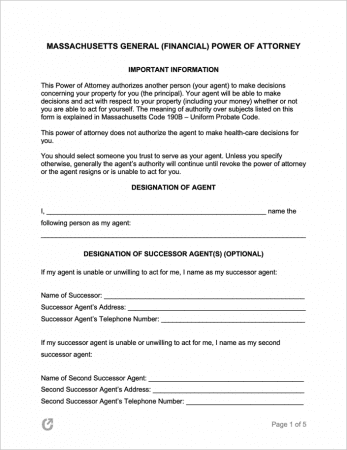 General (Financial) Power of Attorney – A non-durable type of POA that will only be active so long as the Principal is fully capable, as per relevant laws, to communicate responsible decisions.
---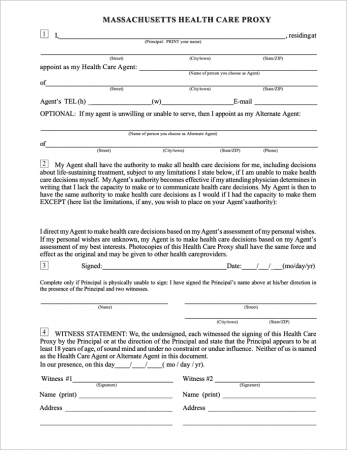 Health Care Proxy (Medical Power of Attorney) – Used for assigning an agent with the power to make healthcare decisions. Recording end-of-life choices in a Health Care Proxy will help to prevent disputes between the principal's loved ones about what they truly want from their end-of-life care.
---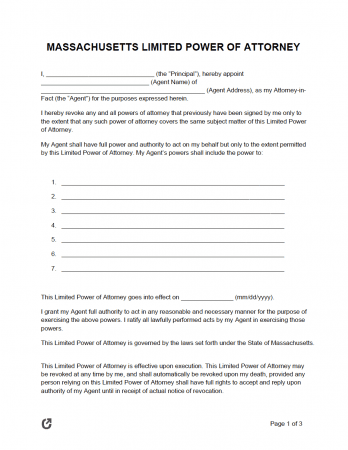 Limited (Special) Power of Attorney – A type of POA that reduces the scope of an agent's powers to the limited circumstances specified in the document. Typically for situations that are one-time or for the short-term.
---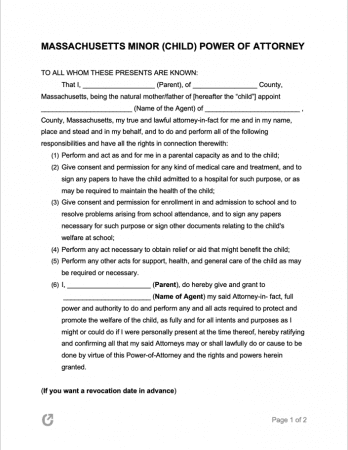 Minor Child Power of Attorney – An individual nominated by a guardian or parent can assume the care of a child in the particular circumstances set out in this form.
---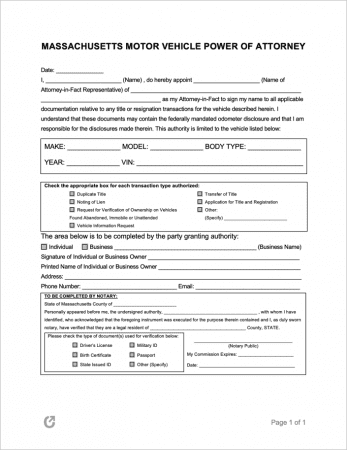 Motor Vehicle (DMV) Power of Attorney – A type of limited POA filed with the DMV that allows for another party to take charge of matters connected to the principal's motor vehicle.
---
Laws & Signing Requirements