New Jersey Power of Attorney Forms
New Jersey power of attorney forms provide a person (the principal) with a way of granting decision-making powers to a person they trust (their agent). Powers can be assigned based upon the principal's finances, property, children, health, taxes, and more. By using a limited type of agreement, the principal can essentially assign any power they wish (even if a POA wouldn't typically be required), such as permission to walk their dog or collect their mail. Once completed, the POA will need to be signed and notarized, with some forms requiring notarization as well.

---
---
Types (6)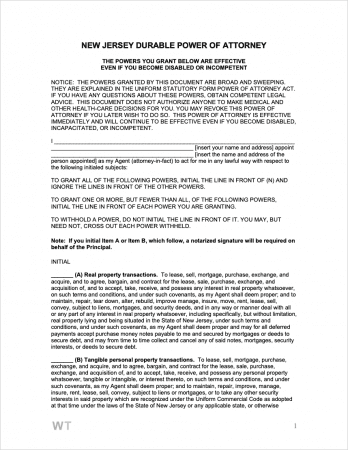 Durable Power of Attorney – For providing an agent with powers over anything related to the principal's finances. Can be made as broad or specific as the principal wishes. Commonly used for giving the principal a sense of security should anything happen to them unexpectedly.
---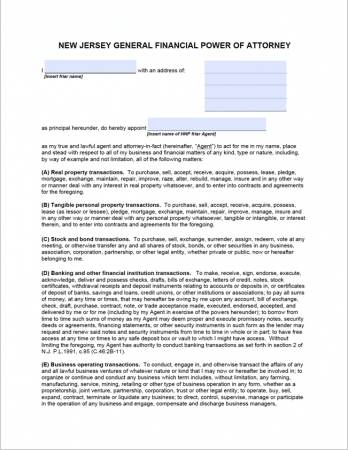 General (Financial) Power of Attorney – Used for giving an agent sweeping powers over one's finances. Very close in similarity to the durable (financial) poa, with the major exception in that it expires automatically should the principal experience a medical event that leaves them unable to communicate.
---
Limited (Special) Power of Attorney – Can be used for assigning any power(s) the principal wishes. The most relaxed/non-specific type of POA.
---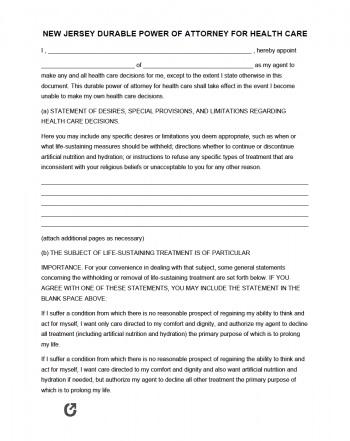 Medical (Health Care) Power of Attorney – For nominating a person to speak with doctors and other medical professionals on behalf of the principal. The form either goes into effect immediately or after the principal suffers from a medical event that renders them unable to communicate their personal wishes.
---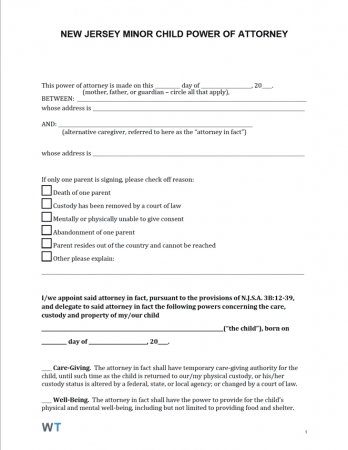 Minor Child Power of Attorney – Used for nominating a family member, friend, or other trusted individual to take care of one (1) or more children. Commonly used by parent(s) that will be away on active duty, medical treatment, a prison sentence, or another reason.
Download: PDF
---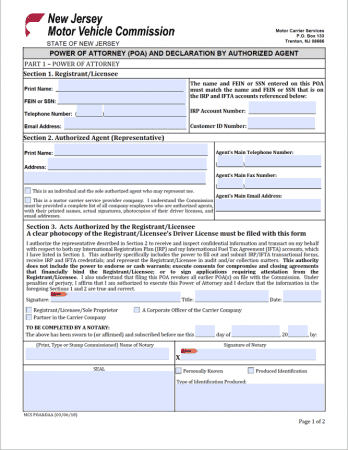 Motor Vehicle (DMV) Power of Attorney – Solely for the use of delegating powers to an agent for a powered, street-legal vehicle.
Download: PDF
---
Laws & Signing Requirements