Ohio Power of Attorney Forms
The Ohio Power of Attorney Forms ("POA" for short) are personal documents used for giving one (1) person or entity the legal right to represent another on the topic(s) specifically written in the contract. The contract is made up between two (2) people, who consist of:
The principal – an individual that wishes to delegate their decision-making powers to an individual they trust.
The agent – the party (an individual or entity) who is assigned by the principal to duly follow through on any and all obligations as stated in the form.
Being a serious legal document, it is very important the principal outlines the responsibilities of the agent before they sign the form. Likewise, the agent should only accept their nomination if they believe they can accomplish what was requested of them without issue.
---
---
Types (6)
Durable Power of Attorney – Grants powers over financial matters. Can be made as broad or narrow as the principal desires. Being durable, it will not terminate should the principal become mentally disabled. It does terminate should the principal die, however.
---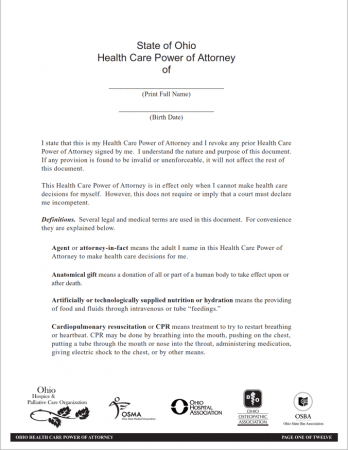 Durable Power of Attorney for Healthcare – Gives an agent the right to speak with medical professionals on behalf of the principal. Commonly used in conjunction with a living will.
Download: PDF
---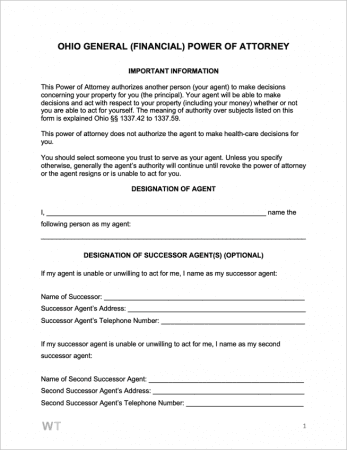 General (Financial) Power of Attorney – Contrasting to a Durable POA, the powers an agent is granted regarding a principal's finances will not remain in effect in the event of the principal's incapacitation.
---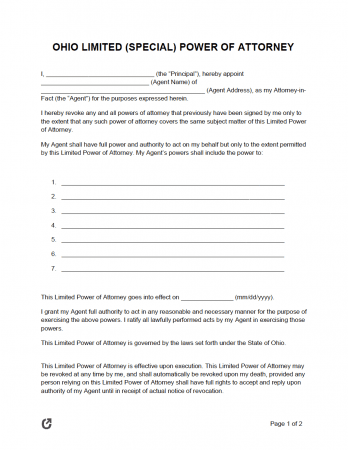 Limited (Special) Power of Attorney – Used for giving an agent highly specific power(s). Is a general-use form that can be used for granting any non-durable powers.
---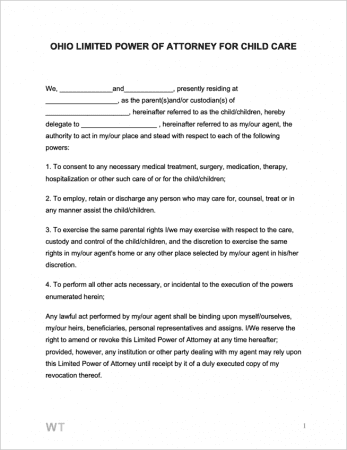 Minor Child Power of Attorney – Used for giving a trusted family member (or friend) with temporary parental rights. Should be used by a parent or guardian when they will be leaving their child(ren) for a considerable length of time.
---
Motor Vehicle (DMV) Power of Attorney – A form that is specially designed to allow a principal to delegate tasks concerning their motor vehicle to another party.
Download: PDF
---
Laws & Signing Requirements