Pennsylvania Power of Attorney Forms
The Pennsylvania Power of Attorney Forms can be used by any resident that is eighteen (18) years or older to establish a temporary or long-term representative regarding financial or medical matters. The representative can go by a number of titles, although "agent" is most commonly used. Likewise, the person assigning the power is known as the "principal".
Power of attorney forms can be classified in a number of ways, although they are most commonly categorized as being either durable or non-durable documents. If durable, the representative will hold on to their powers regardless of the status of the principal. For example, a durable POA would remain in effect even if the principal were to succumb to a mental illness that rendered them unable to communicate.
A non-durable POA, on the other hand, will terminate should the principal become incapacitated. Medical POAs are always durable, since the agent needs to be able to speak on behalf of the principal to ensure they receive the care that is in their best interests. While Vehicle POAs are almost always non-durable, since they are used for one-time or non-permanent tasks.
---
---
Types (6)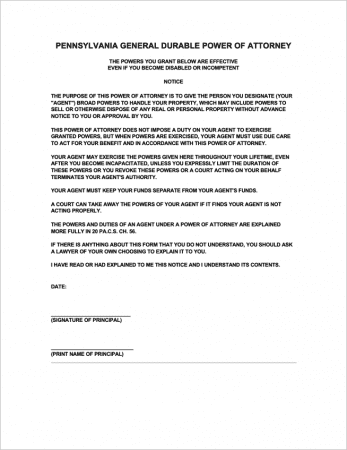 Used for giving a representative the power to handle a wide range of financial tasks and responsibilities. Remains in effect if the principal cannot communicate, and terminates upon the principal's death.
---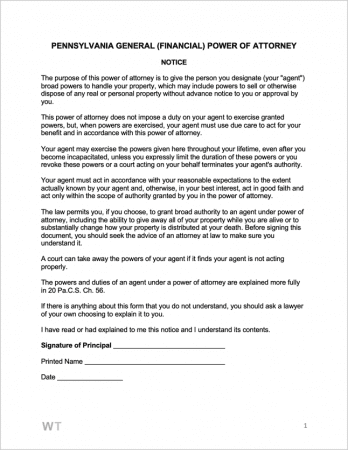 General (Financial) Power of Attorney
Covers the same types of powers as a durable (financial) POA, except it is not durable.
---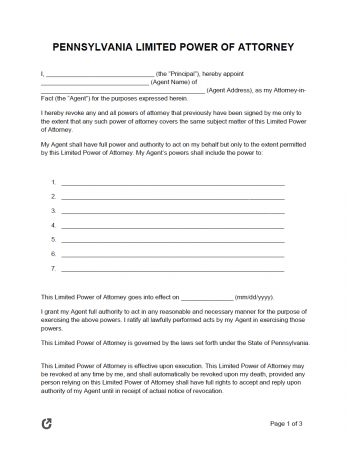 Limited (Special) Power of Attorney
Can be used for giving an agent any non-durable powers the principal wishes.
---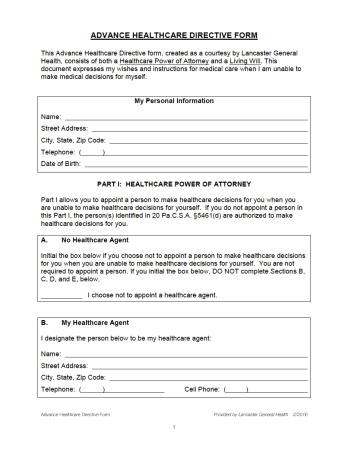 Living Will & Health Care Power of Attorney (Advance Directive)
Gives a resident a means of specifying their health care preferences AND nominating a health care proxy to ensure their wishes are communicated properly.
Download: PDF
---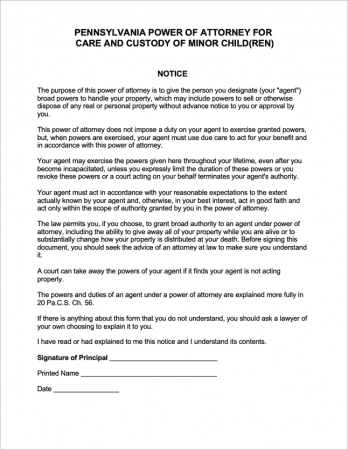 For empowering a trusted friend or loved one with temporary parental rights over their child or children.
---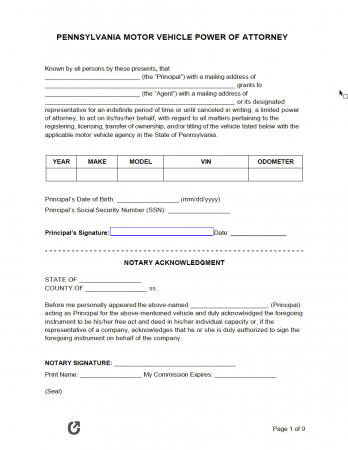 Motor Vehicle (DMV) Power of Attorney
For granting powers specific to motor-vehicle-related tasks.
---
Laws & Signing Requirements