Utah Power of Attorney Forms
The Utah Power of Attorney Forms are multi-use legal documents used for give a trusted individual the power(s) to act on another's behalf regarding business and/or personal matters. The forms generally come in durable or non-durable format, the latter being more common for one-time and/or less important tasks.
The form is commonly used to:
Give a family or friend the right to speak to doctors on your behalf (when you can't yourself);
Give a professional the right to handle one (1) or more specialized matters on your behalf (to file taxes, for example); or
Delegate task(s) to someone else due to you not being able to complete it (or because you don't have the time).
---
---
Types (6)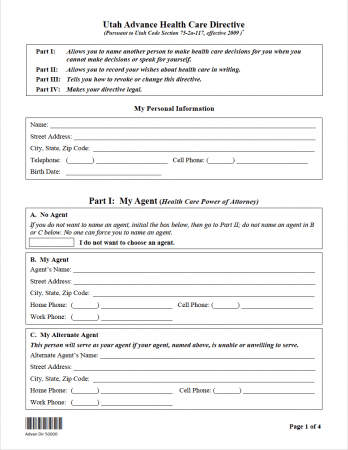 Advance Health Care Directive – A dual-purpose form that can be used for assigning a health care representative (agent) and/or setting one's end-of-life treatment preferences.
Download: PDF
---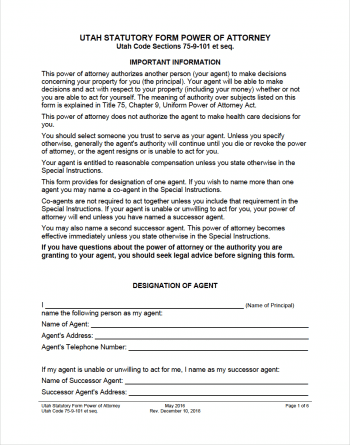 Durable Power of Attorney – A document specifically meant for assigning a representative regarding financial matters (real estate, bank accounts, possessions, and so on). Like a medical POA, it DOES NOT terminate if the principal becomes incapacitated.
---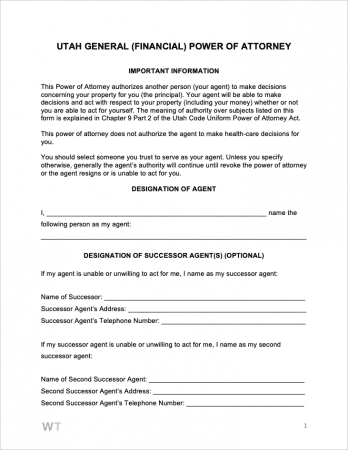 General (Financial) Power of Attorney – Very similar to the durable POA for finances, with the exception that it terminates if the principal can't communicate with those around him/her.
---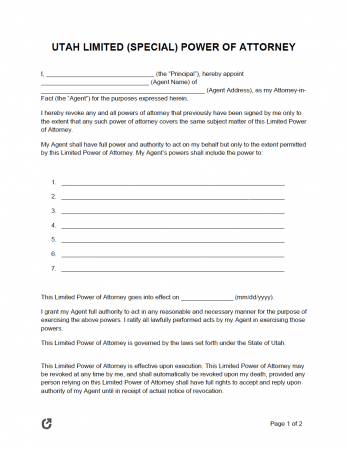 Limited (Special) Power of Attorney – Used for establishing a selected agent's power(s) over very specific topics. The most customizable POA (can be used for essentially anything other than medical matters).
---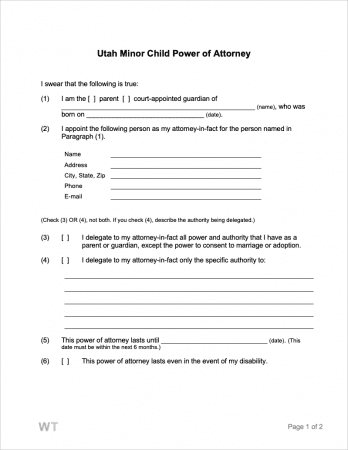 Minor Child Power of Attorney – Allows a parent or parents a means of establishing a temporary guardian over their child/children. Can be revoked anytime by the parent(s) or guardian(s).
---
Motor Vehicle (DMV) Power of Attorney – Required to be completed and provided to the DMV in order to allow another person to transfer a title or register a vehicle.
---
Laws & Signing Requirements