California Rental Lease Agreement Templates
California rental lease agreements are written documents used for creating a binding agreement in which a tenant agrees to pay rent in exchange for living or working in a rental property. The contracts are formed between two (2) parties: a landlord (manager of a rental) and the tenant(s) (those living or working in the rental). The forms outline the legal responsibilities of both landlords and tenants and serve to ensure there is little to no confusion over the rent amount, utilities, repairs, contact methods, and much more.
---
---
---
Addendums (9)
CAR (General Addendum)
Download: PDF
---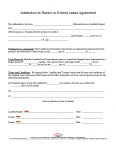 Renew or Extend Lease
Download: PDF
---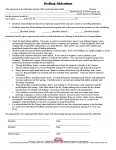 Bedbugs
Download: PDF
---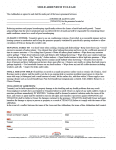 Mold
Download: PDF
---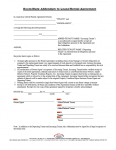 Roommates (General)
Download: PDF
---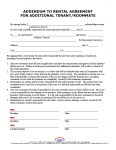 Adding Roommates
Download: PDF
---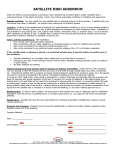 Satellite Dish
Download: PDF
---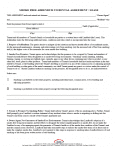 No Smoking
Download: PDF
---
Smoke / CO Detectors
Download: PDF
---
Disclosures (3)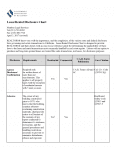 CAR Lease Disclosure Chart
Download: PDF
---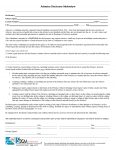 Asbestos Disclosure
Download: PDF
---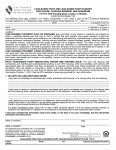 Lead-Based Paint Disclosure (CAR Form FLD)
Download: PDF
---
What is a California Lease Agreement?
A California Lease Agreement establishes a legal relationship between two parties—a landlord and a tenant—for the leasing of a property, unit, or room. The document is necessary in order to make clear the legal duties and responsibilities expected of each party. It is highly recommended that landlords require tenants to fill out a rental application so that they can screen candidates prior to committing to them.
---
State Laws & Guides
Laws: Ch. 2 §§ 1940 – 1954 – "Hiring of Real Property"
Guides / Handbooks / Law Updates:
---
When is Rent Due?
Under the California Civil Code 1947, rent is "payable at the termination of the holding" as it successively becomes due, whether the holding be "by the day, week, month, quarter, or year." In other words, rent must be paid by the due date specified in the rental contract (usually at the end of the month). There is no grace period under Californian law.
Increasing Rent (Realtors' Quick Guide): Starting on January 1st, 2020, landlords have to provide tenants with a minimum of a ninety (90) day notice before increasing rent by ten percent (10%) or more in a twelve (12) month period. For increasing rent by less than ten percent (10%), landlords need to give tenants a minimum of a thirty (30) day notice.
---
Landlord's Access
Emergency (§ 1954-1): Landlords are allowed to enter the property in emergency circumstances.
Non-Emergency (§ 1954-2): Entry is allowed by landlords to "make necessary or agreed repairs, decorations, alterations or improvements, supply necessary or agreed services, or exhibit the dwelling unit to prospective or actual purchasers, mortgagees, tenants, workers, or contractors or to make an inspection pursuant to subdivision." However, entry should take place during normal business hours.
---
Landlord's Duties
To remain in accordance with § 1941.1, landlords must ensure the following:
Rental units are fully waterproofed and protected from the weather. This includes a protected roof, walls, and undamaged/broken windows and doors.
All plumbing and/or gas equipment conforms to applicable CA law in effect at the time of its installation. It also must be maintained in full working order.
Tenants' have access to both hot and cold running water (approved by applicable CA law) that is connected to a disposal system in accordance with state law.
Heating and electrical systems that are in good working order (and were installed under applicable CA code).
The rental building, common grounds, and outside areas are kept clean and free of garbage/rubbish.
Tenants must have access to garbage receptacles and have a means to safely and efficiently dispose of their garbage.
All floors, stairways, and railings must be maintained and kept in good condition.
For units that exist in a residential hotel, tenants need to have access to a minimum of one (1) locking mail receptacle
---
Required Disclosures
---
Security Deposits
Maximum Amount (§ 1950.5.4): In California, a landlord may not demand or receive security for an amount in excess of two (2) month's rent for unfurnished properties and equal to three (3) month's rent for furnished properties, in addition to any rent for the first month paid on or before initial occupancy.
Returning to Tenant (§ 1950.5.5): Any deposits should be returned to tenants within twenty-one (21) days from the time the tenant moved out of the property, with deductions listed in an itemized statement.
Deposit Interest: General CA law does not require landlords to withhold interest for security deposits. However, many of CA's counties/cities have their own requirements that can be referenced here.
Uses of the Deposit: Landlords can take all or a portion of a tenant's security deposit for four (4) general reasons:
Repair damages (not a result of standard wear and tear),
Replace damaged furniture and other dwelling items caused by the tenant(s) neglect or misuse.
Cover any unpaid rent, and
Clean the unit to the level of cleanliness it was when the tenant first moved into the rental.