Idaho Power of Attorney Forms
Idaho Power of Attorney Forms enables those that live in the state to nominate an agent (their representative) with the ability to handle their finances, make medical decisions, and more. The person selected as the agent can be anyone they wish, such as a close friend or a family member. The most important part is that the agent selected understands the importance of putting the principal first. The forms can be used for relatively simple tasks, such as having a document signed when a person is out of the state or country, or for more complicated matters, like end-of-life medical care. So long the parties follow the requirements as stated in the form, it will be valid in Idaho.
---
---
Types (6)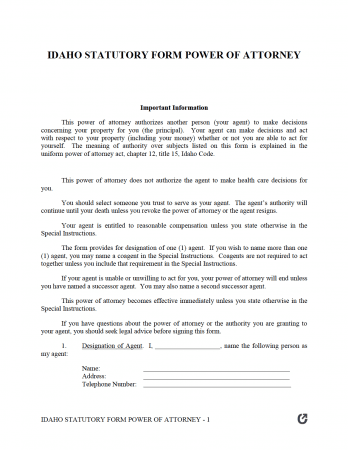 Durable (Financial) Power of Attorney Form – A contract used for granting powers over financial matters. The "durable" nature of the form refers to the fact that it remains in effect in the event the principal were to become incapacitated (unable to make decisions).
---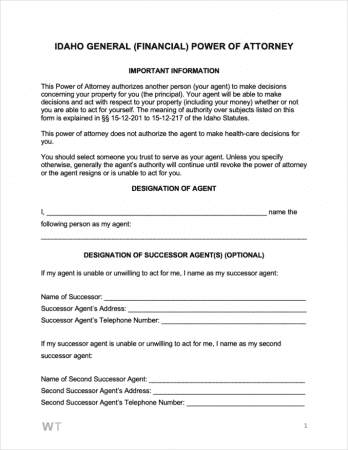 General (Financial) Power of Attorney Form – Contrary to a durable POA, a general POA will be abandoned in the case that the principal is determined to be in a state of incapacity.
---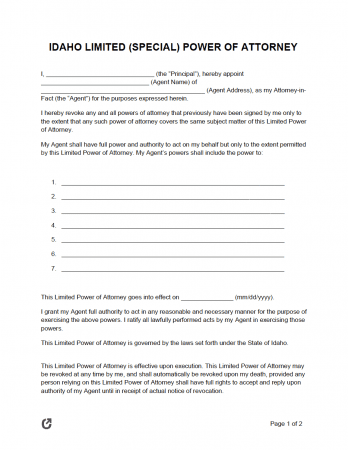 Limited Power of Attorney Form – Allows a person to assign specific powers to their agent. Can be used for one-time and recurring situations.
---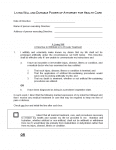 Medical Power of Attorney + Living Will – Upon completion, the form nominates an individual with the responsibility of making healthcare decisions on their behalf should the principal become unable to function.
---
Minor Child Power of Attorney Form – Also referred to as a Delegation of Parental Powers, the contract legally entitles a parent to delegate a trusted person with permission to care for their child/children.
Download: PDF
---
Motor Vehicle Power of Attorney (Form ITD 3368) – Created by the Idaho Transportation Department to allow vehicle owners to "endorse, release, or transfer all registration documents" to an agent.
Download: PDF
---
Laws & Signing Requirements