Louisiana Power of Attorney Forms
A Louisiana power of attorney form can be completed by any resident of Louisiana (the "principal") over the age of eighteen (18) to grant another adult with the power to handle decisions over a certain matter (or many matters). Once the form is completed, the principal needs to sign it and provide a copy to their agent. The agent can then present the completed POA to any financial or other official entity in order to carry out the task(s) as the principal. Each POA form is designed to accomplish a specific task, with the exception of the limited "special" POA which can be customized depending on the principal's needs.
---
---
Types (6)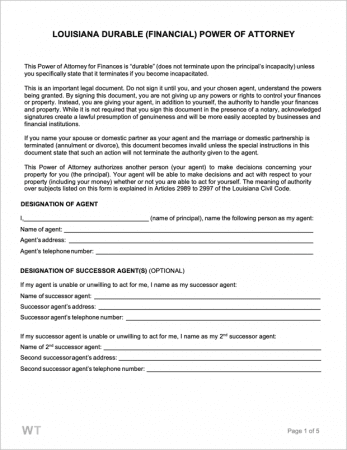 Durable Power of Attorney – Durability here is defined as the condition by which a POA form will continue to be exercised, regardless of whether or not the principal is determined by law to be incapable of making their own sound decisions.
---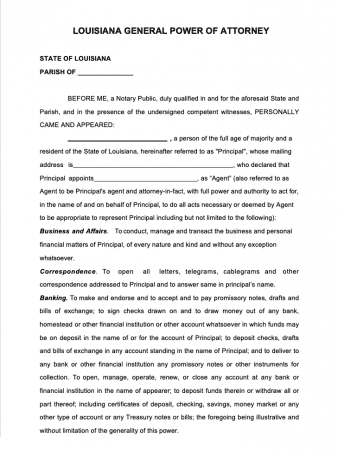 General (Financial) Power of Attorney – A principal who decides that they do not want the powers bestowed on their mandatory by the POA to continue if they become incapacitated should ensure they use a general type of document.
---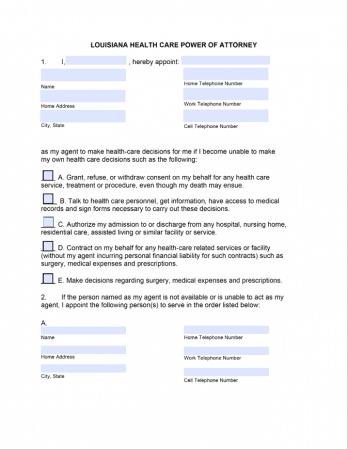 Health Care (Medical) Power of Attorney – A form that is completed with the intention of ensuring the wishes of the Principal in regards to their own health care will be respected even if they become incapacitated.
Download: PDF
---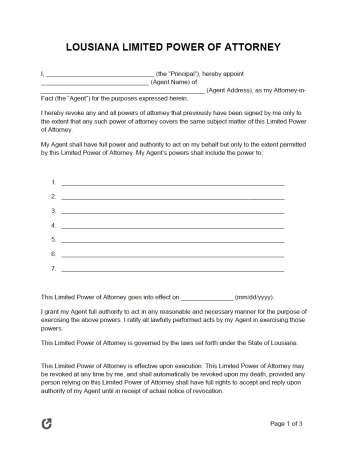 Limited (Special) Power of Attorney – A POA that only lasts until the completion of the specific action that is detailed within, unless another date or circumstance is specified.
---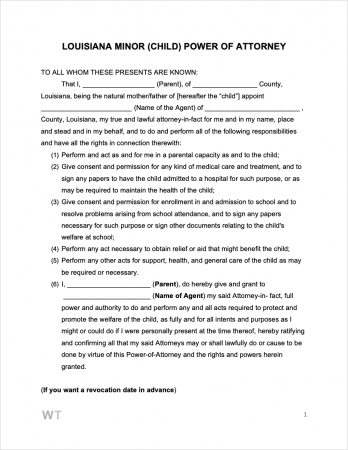 Minor Child Power of Attorney – This form addresses the need for parents, on occasion, to involve another party in the process of caring for their children when they are absent from them for any reason.
---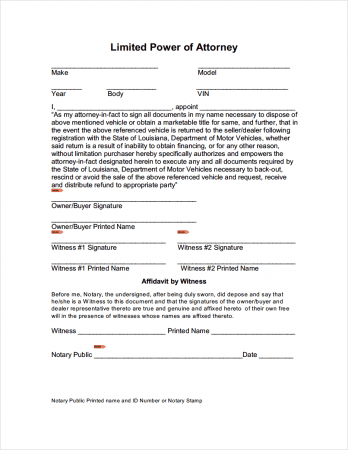 Motor Vehicle (DMV) Power of Attorney – When filed with the DMV, this form empowers another party who is nominated by a motor vehicle owner to preside over a range of issues concerning the owner's vehicle.
Download: PDF
---
Laws & Signing Requirements