Rental Invoice Templates
A rental invoice is a billing form used for charging clients, customers, and businesses for time they spent using an item that they do not own. When billing for a rental, companies often calculate rates per the rental's current value, and its depreciation. Depending on the item being rented, the periods may be in hours, days, weeks, months, or even years. The exact timeframe should be specified on the invoice to ensure the client understands how you arrived at the total amount due.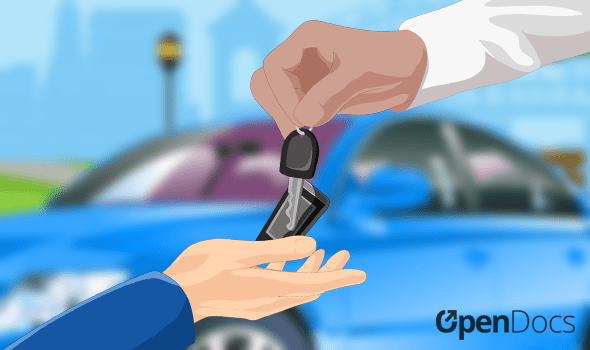 ---
Types (7)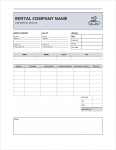 Car Rental Invoice – For collecting payment from those that rent motor vehicles. For collecting payment on the miles driven, the days used, or a combination of the two.
---
Equipment Rental Invoice – Lists the amount owed by a customer for their time renting heavy machinery, sports equipment, and more.
---
Party Rental Invoice – Provided to customers to charge them for renting out party supplies and equipment.
---
Rent Invoice – Landlords and property managers can use this invoice to formally request rent from their tenants.
---
Room Rental Invoice – Charges tenants for the time they spent renting out a single room.
---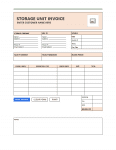 Storage Unit Invoice – Provides a means of stating a balance is owed for a leased storage space.
---
Vacation Rental Invoice – Similar to the rent invoice, but is for short-term leasing.
---
How do Rental Companies Charge?
The way a rental company charges you depends on the service they provide. Rental companies can charge an hourly, daily, weekly, or even monthly rate for the services they render. Rental companies will often give you an estimate so you know what you are expected to pay before you receive the invoice. The longer you keep the rental, in general, the more you will be charged. Also, a weekly rate is also often cheaper than the going daily rate.
For instance, if you are renting an apartment or storage unit, you will be charged by the month. That is fairly standard for these types of rental businesses. Don't be surprised if your invoice also includes a security deposit, for the first and last month's rent. This is charged at the beginning of your rental experience.
For other rentals, such as machinery or party equipment, you can usually expect a daily or weekly charge. Depending on how long in advance the company sets up your tables and chairs, or how long you want to hang on to your rented chainsaw or a stump grinder, you will be charged via a daily scheduled invoice or a weekly bill.
Another popular rental service, renting vehicles like cars or trucks, is often charged by the week. Most car rental companies will give you a weekend or weekly deal, which would save you money as opposed to the daily rate they also offer. Often you can get a better car for a full week than you can get for the price of three days.